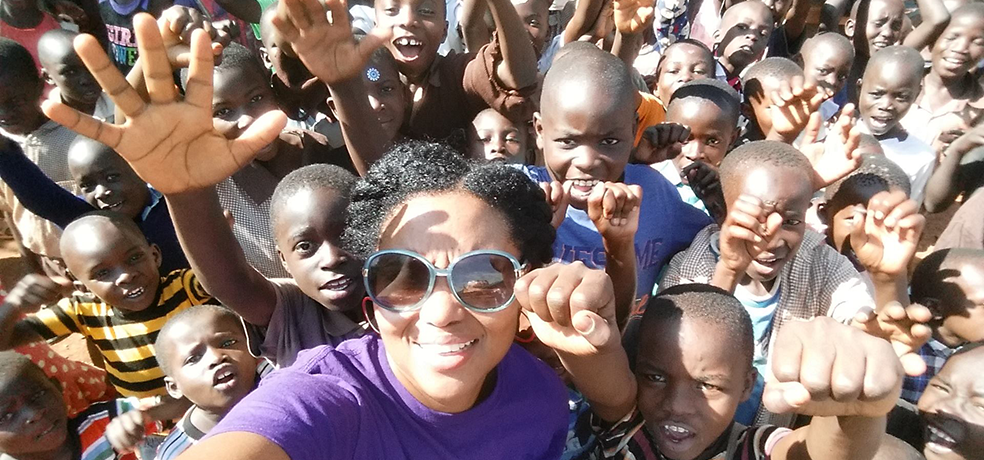 Life calling
When asked to join a medical mission, I usually go back to my 6yo self. At this age I knew what I wanted to be and my goal was to become a medical doctor. Growing up, I remember when my mother used to make sure that I watched and listened to the news. She used to also make sure that I read the newspaper. I remember watching Christian Amanpour on the international news segment reporting from war torn areas where there were people in need of medical care. This was the first time I heard of Doctors without Borders ( Medecins Sans Frontieres). I used to tell my childhood self that I want to be a part of this group but at that age I just did not know how.
Discovering my path
While living in Jamaica and after medical school, I used to do volunteer work and most of my patients were children. I never thought of becoming a Pediatrician until one day while applying for residency training, I decided to give it a try. I matched for Howard University Hospital and immediately after starting, I felt this specialty was for me. I felt it in my soul that this was my calling. I continued to volunteer during training and after medical school. While in Jamaica, I worked at the Kingston Public and Regional Hospitals serving patients of the inner-city communities of Kingston.
Passion and purpose
The passion for the underserved continued, so after residency training, I opted to work in rural Georgia. Fast forward to 2014 when I was asked to join an international medical mission to Kenya. It was a life changing experience that I will never forget. The first year, we saw hundreds of children and adult patients. There is value in this opportunity because in addition to offering optimal health care to patients, I have taught and mentored medical students from Maseno University. This invaluable experience solidified the reason why I am a Pediatrician. I also support mission trips to Antigua, Haiti, Jamaica and St. Vincent and the Grenadines.