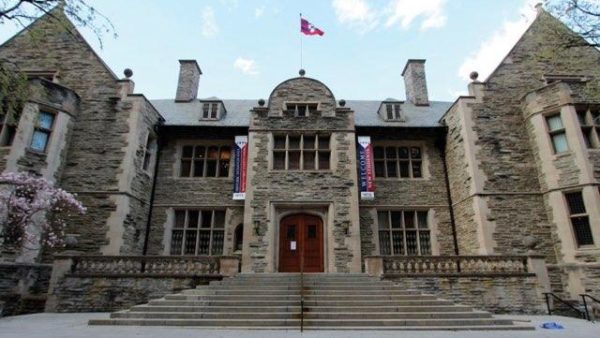 High Hopes for 2020
2020 was supposed to be our year. The year for prom, vacations, lunch-in, a real graduation, and most importantly, college. But in the blink of an eye, Covid-19 came and wiped that all away. I remember when news about a mysterious, ominous disease started circulating throughout my high school. Ironically, my Biology class was already studying the mechanisms of pandemics and disease. Little did I know that our activities and worksheets would turn into my reality.
COVID-19 isn't going to affect us right? I heard it's not a big deal in America, is that right? Only old people feel symptoms, so wouldn't we be safe from it? Are we still going on Project Week?
Class after class, students badgered my Biology teacher, throwing questions at her left and right (mostly in an effort to stall class). Everyone, along with myself, never expected what was to come. We still held onto hopes of our band trip to Germany, spontaneous proposals, and walking down the stairs at Aerie Crown Theater to receive our diplomas.
But once an email popped up on our phones at 6A.M., explaining that school was cancelled for the day due to Covid-19, disappointments started spiraling. A day turned into a week which turned into a month which turned into the whole semester. My high school building, once bubbling with eager students, basketball games, and parent-teacher conferences, became vapid; not a sound echoed through the halls and not a footstep touched the ground.
Finding Myself at Home
I sat in my room for months on end drowning in Lori's stay at home orders, online school, viral Tik Tok dances, and an abundance of family time. It surely wasn't the year I expected, and I constantly found myself asking the universe: Why me? What did I do to deserve this? The answer was simple. I'd done nothing, none of us had. But the question soon became, What can I get out of this?
Self-discovery and new interests. With all that time on my hands, I dove into self-care, got closer to my family, and uncovered hobbies. I became a stronger, more adaptable person within the walls of my own home. Moving onto college (or "bigger and better things"), I feel even more prepared to jump over life's 20-foot hurdles: trading Chicago's deep-dish pizza for Philly's cheesesteaks, making new friends, stressing over Chem labs and Stat recitations.
Last year was more than just a pandemic. It was simmering social unrest, Australian fires, unexpected deaths, and a knee to George Floyd's neck. But if there's one thing 2020 has taught me, it's that anything can happen. You can't always decide what tomorrow will look like, so take advantage of today.
Navigating Our New Normal
Just as Obama said in his commencement speech, "You don't have to accept what was considered normal before. You don't have to accept the world as it is. You can make it into the world as it should be and could be. You can create a new normal."
We are at the intersection of the old world and our new normal, one complete with disposable face masks, 6-feet social distancing, and Zoom parties. It's time to move forward into 2021 while taking with us what we've learned: a bread recipe, mini hand sanitizers, or the willingness to fight for human rights.
– I'deyah Ricketts