PEDIATRIC MENTAL HEALTH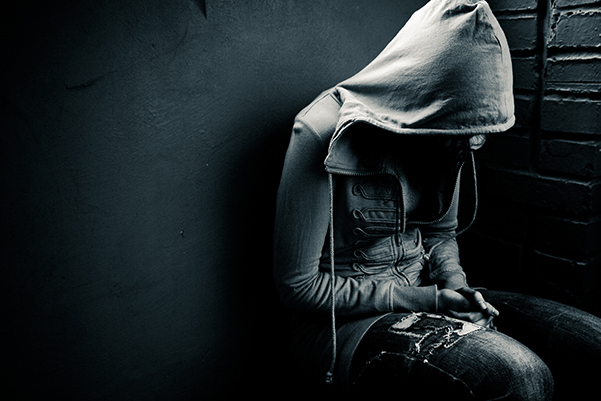 What is Suicide?
Suicide is the act of intentionally taking one own's life. This is different from attempted suicide where someone causes harm to themselves with the intent to die and is unsuccessful in doing so. Suicide may result from exposure to or from experiencing a traumatic event or stressor. It is the second leading cause of death for ages 10-24yo. 1 in 6 US Children has a mental health disorder and approximately 13 to 20 % of children experience mental health problems within a given year. With the current pandemic, the increase in stressful situations coupled with previous underlying stressors or a coexisting mental health diagnosis can have someone consider harming oneself.
Warning Signs
Behavioral health concerns such as Depression, Anxiety, PTSD, Panic Attacks, Conduct Disorders and Mood Disorders are among the types of underlying mental health diagnoses that can coexist with and exacerbate the thought or act of suicide. Children with chronic health conditions such as Sickle Cell Anemia especially with painful crisis, Type 1 DM and Childhood Cancers may have problems with adjusting and or acceptance of their medical diagnoses. Patients at times require frequent hospitalizations and may have challenges with medication adherence which can put them at high risk for suicidal ideation. Sometimes their chronic illness and associated complications can make them feel as if they are different and sometimes, they isolate themselves from others. It is important to recognize and understand your child's emotional temperature and be on the lookout for warning signs which means there is imminent danger and that help is needed, urgently. Patients may experience the following signs:
Extreme change in mood
Prior Suicide attempt(s)
Making verbal suicide threats such as "I am going to kill myself, "I want to die" or "I don't feel like living anymore"
Withdrawal and expressing feelings of isolation
Showing little to no interest in activities they used to enjoy.
Looking for a way to kill oneself
Talk of being a burden to others
Showing rage
Seeking revenge
Acting agitated
High risk behaviors
Making odd statements
Feeling hopeless
Feeling overburdened
Alcohol or drug use
Assessment of Risks
The American Academy of Pediatrics (AAP) recommends that all teens should be screened for depression and suicide risks. Screening questionnaires are an important part of the office visit. Based on the assessment of the risk level, close follow up, observation or referral to a mental health specialist and contacting a crisis line is required. In the event that there is concern for suicide attempt or ideation, referral to the emergency room is a priority. Suicidal ideation alone is not necessarily a risk factor for suicidal behavior. It should be taken more seriously if the patient has a plan so it's an important question that should be asked.
Assessment and screening tools are used to determine the at-risk level. Approaches are also used to help patients to find a reason for living. Some of the screening tools used are:
PHQ9-Patient Health Questionnaire. This has 9 questions which help to screen for Depression.
Columbia Suicide Severity Scale. This is a suicidal ideation and behavior rating scale that asks certain questions to determine the presence of suicidal ideation or behavior depending on the judgment of the individual administering the scale.
Ask Suicide Screening Questions (ASQ). This is used to screens patients 8 yrs. or older for risks of suicide.
Resources
Safety measures must be in place if someone is at risk of suicide. Treating and proper management of underlying mental health concerns and other chronic illnesses will decrease the risk of suicidal thoughts. It is important to employ prevention strategies especially for those at risk. A safety plan is needed to help with good decision making. If there is a medical emergency then calling 911 is recommended. Patients can also contact your primary care doctor for questions and concerns. Resources are either live chat or via text with available trained mental health specialists and counselors if warning signs are identified. Other resources are available that will provide access to information about suicide and prevention. The following are some of the resources where you can get immediate help or find more information.
1. National Suicide Prevention Resource Center at www.sprc.org and 1800-273-TALK (8255)
2.Crisis Text Line- Text HOME to 741741.
3. Society for the Prevention of Teen Suicide-
www.sptsuniversity.org
4. www.CDC.gov
4. National Institute of Mental Health-www.nimh.nih.gov.
5. America Foundation for Suicide Prevention- www.afsp.org.
6. Suicide Awareness Voices for Education-www.save.org.
Maintaining Safety.
Maintaining safety is priority so parents and children should be provided with the tools for protective actions. Safety measures are also practiced in the office setting.
Engage your children in activities in a safe environment. Encourage them to listen to their favorite music, play games or watch a favorite TV show.
Deescalate any heightened emotions if your child is in distress and employ strategies for keeping their surroundings calm. A cool environment in some instances may help in a crisis. Help them to focus on that calming feeling. Try a type of fragrance that brings calm (eg Lavender), using cool water for drinking or washing the face and in some cases drinking a soothing tea like chamomile.
Distract them from any negative feelings of worthlessness and guilt and help them to feel good about themselves.
Resources and support systems for your family should be readily available. It is important to have an established reliable doctor- patient -parent relationship and a network of other health care professionals. It is important to build trust so you, your child and the entire family will feel supported.
Always have the Emergency Crisis line phone number 1800-273-TALK readily available. Family involvement is necessary. If an abusive environment exists then assistance will be provided for the child to identify another protective trusted adult who is willing to help.
Restrict access to lethal means of harming oneself. Prescription medications, guns, knives, glass bottles, lethal objects and substances or anything that has the potential to be hazardous that can cause injury and loss of life.
COVID-19 and Suicide.
These are unprecedented, unpredictable and tough times because of the COVID-19 pandemic. It is STRESSFUL for families and the lack of normalcy can affect us all. Children are forced to have virtual or hybrid model type of arrangement for their education. They are no longer interacting with their peers which can negatively impact their growth and development. They become worried, anxious, feel overburdened and overwhelmed by what is going and this can take a toll on their mental health and wellness. It is important to realize that family relationships are important and may help to alleviate this fear. Parents should find the activities that your children will enjoy. Another potential danger faced by children is social isolation and physical separation due to social distancing. Children are not psychosocially and emotionally capable of surviving in this way so their growth and development will be affected.
The loss of social contacts can lead to depression and hopelessness. This when combined with prolonged hospitalization and or the death of family members and close friends can also add to the stress of the pandemic. For parents, there is the threat of unemployment and financial instability. The calls to community and national crisis lines have increased because there are many children and families who are affected by this experience.
The Message
During this health care and economic crises, our compassionate and dedicated members of the health care team are here to help us to navigate our way through this pandemic. We will remain optimistic that one day this will be behind us, but in the meantime, all guidelines should be followed.
Having an established Physician and access to other support resources are necessary for you to tread through these chaotic times.
Having a Suicide Prevention Action Plan for those at risk, similar in principle to that of an Asthma Action plan to prevent exacerbations, parents should talk with their children's doctors or other members of the health care team to be provided with directions in the event of a crisis. Avoiding pressure and negative external stimuli are important methods for survival.
We are now in the age where Telemedicine is offered as an adjunct for access to care. Secure video visits can enhance the doctor patient relationship and add some level of trust.
The ultimate plea is to have our patients feel their lives are invaluable therefore preventing suicide.
Let's pay close attention to our children. Let's save their lives.